Business Writing: 10 Tips for Writing Flawless Texts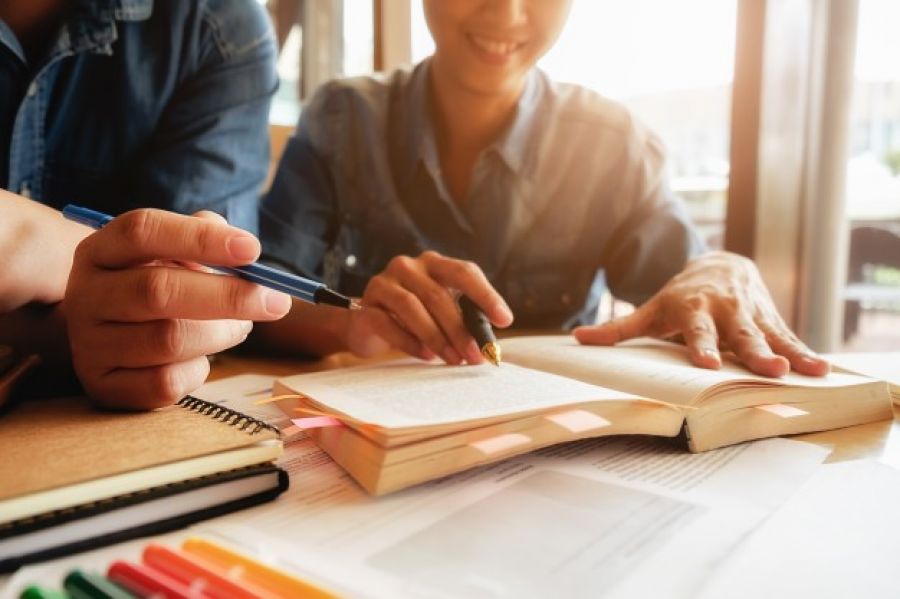 08 de Março de 2019 |
Market

A good text is the gateway to new heights in your career. That is a great truth. And it is also unanimity. What is not unanimity is definition of what is a good text.
Now, by "good text," I do not just mean that it is a well-written text. It is a suitable text, to your team, to the language of your company and, mainly, to the client (or to anyone who receives it). A good text is a boomerang text: it is written properly and comes back with results.
It may seem exaggerated, but writing impeccable texts is a thermometer that the market uses to measure the knowledge, commitment and professionalism of a professional, as well as the credibility of a company. After all, any experienced communicator knows that at work it is not enough just to write his reports correctly, but also to have an argumentative and irreproachable stance in his written interactions.
Corporate Writing is mainly a way of behaving and experiencing the corporate environment in order to convey an image of command and leadership that values ​​the professional. And that includes even the most banal texts. Think with each text, you build or destroy your image.
This can not be forgotten at any time, since the discourse is present in all the moments in which we communicate. This question also applies to a supposedly informal email, since any interaction can affect the image that co-workers and superiors may have of those who do not communicate properly.
With that in mind, ten practical tips for application in texts, in order to make their authors references in writing. Are they:
1. Plan carefully
Before you start writing, ask yourself: What exactly do I want with this text? In Business Writing, communication must always be meaningful and purposeful. So it's always good to have a clear idea in mind.
2. Set the text
Once you have set the goal exactly, divide the text into three big blocks: beginning, middle, and end. As in writing classes. It may seem like a simple act, but just stopping a minute to structure an email helps a lot, building consistency and increasing message efficiency, which has everything to do with the purpose of Business Writing.
3. Make short and clear sentences
Be simple and direct. If it is possible to speak something in four words, why use 11? Shorter sentences give more energy and clarity to ideas, not to mention that it opens up fewer spaces for errors.
Complementing this tip, when rereading the text, look for words that you find unnecessary in a second reading. Believe me, they're always there. After all, the review is one of the foundations of the Business Writing.
4. Use commas
Make sure the sentences have pauses so the recipient can breathe and understand your message, but it's a golden hint: commas are not used before "and" or "nor."
5. Separate ideas by paragraphs
Develop in each paragraph an idea only, preferably. Paragraphs, not topics. So, remember the connectors: soon, moreover, then, therefore, though, certainly and indeed among others. The Business Writing is efficient to create a fluid text and cohesive, uneducated and difficult to understand.
6. Eliminate mannerisms
Mannerisms are those words that appear in emails, texts, reports, messages, whenever we think no one is looking. We all have. Then, time to make a self-criticism and eliminate them mercilessly.
Include here also colloquialisms. Nothing more ends with the credibility of your text than ending it with a "thanks" or "are you?".
7. Escape from excessive use of "corporate English".
One of the foundations of the Business Writing is that the text needs to be easy to access and enjoyable, things that are difficult to provide if you use technical terms in a certain area (and not everyone will certainly understand). It is best to avoid overeating, as it should be done with know-how, expertise, performance, empowerment, approach, skills, asap and others. But it is worth mentioning that if the company in which you work is a multinational, or of American origin (or Canadian, English, Australian, etc.), using them may be part of the company rule. Watch out.
8. Search
To know the difference between ratifying and rectifying, section and session, instead of and instead of, a search is still a good friend for you (even because it can be done quickly on the internet). Nothing hurts the Business Writing more than a misspelling. Attention redoubled to the correct spelling.
9. List items
Numbered item lists are easier to read, lower overall text, and make it easier for someone to refer to specific items, whether in an email, long text, or report. Facilitating here is the key word.
10. Read the text aloud
This is a golden rule of Business Writing and it will certainly be very useful. Reading aloud is a more careful and attentive reading. It is the perfect opportunity to see if there are words without much sense, words that are missing or that repeat much, expressions that did not look good in the text and truncated sentences.
As one can notice, Business Writing is much more than techniques of writing emails and reports; it is a real guide on how to live in the workplace and be recognized by the efforts made.
The mission of the Business Writing is to teach the entrepreneur to have a more effective communication, with the best results, be it in paper, in speech and in all aspects of business life.
Source: Laila Vanetti — Empresária e mestre em Linguística pela Universidade Estadual de Campinas (Unicamp), especialista em retórica e mentora em escrita persuasiva, liderança e argumentação.
Share