Say hello to Tesla's new car, the Model Y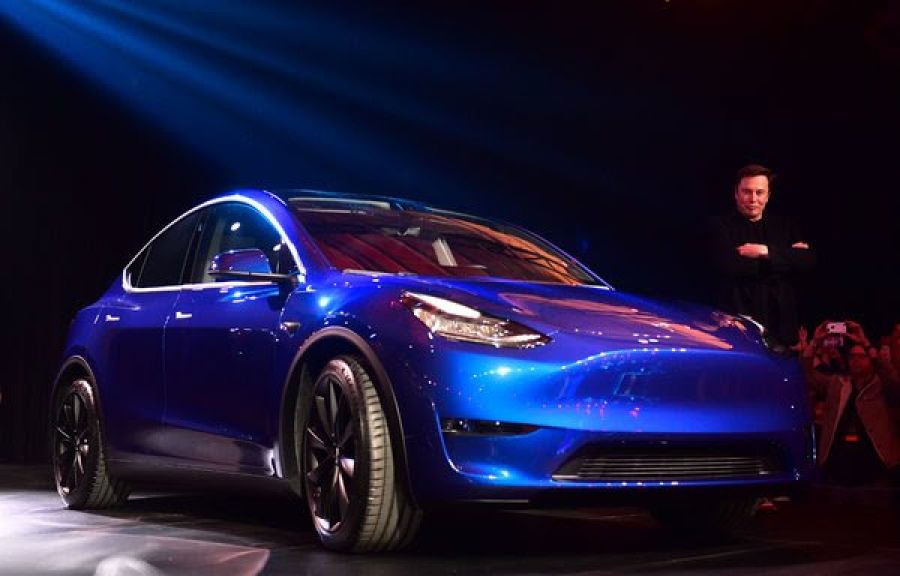 15 de Março de 2019 |
Technology
Say hello to Tesla's new car, the Model Y
Elon Musk last night unveiled a new seven-seat compact sport-utility vehicle called the Model Y, Neal E. Boudette and Raymond Zhong of the NYT write:
• "The Model Y will be available beginning next year, the company said, at prices ranging from $39,000 to $60,000, depending on the model, with a $2,500 deposit."
• "A long-range version will be able to drive 300 miles on a single charge, it said, while the $60,000 Performance model will have a top speed of 150 miles per hour."
• "'It has the functionality of an S.U.V., but it will ride like a sports car,' Mr. Musk said. 'This thing will be really tight in corners.'"
The unveiling "comes as Tesla confronts sales challenges," Mr. Boudette and Mr. Zhong write. Sales of the Model S and Model X have been flattening, and its push to sell the Model 3 for $35,000 remains shrouded in uncertainty as the company works out how to cut costs to make that pricing possible.
Share