Annual Investment Meeting 2019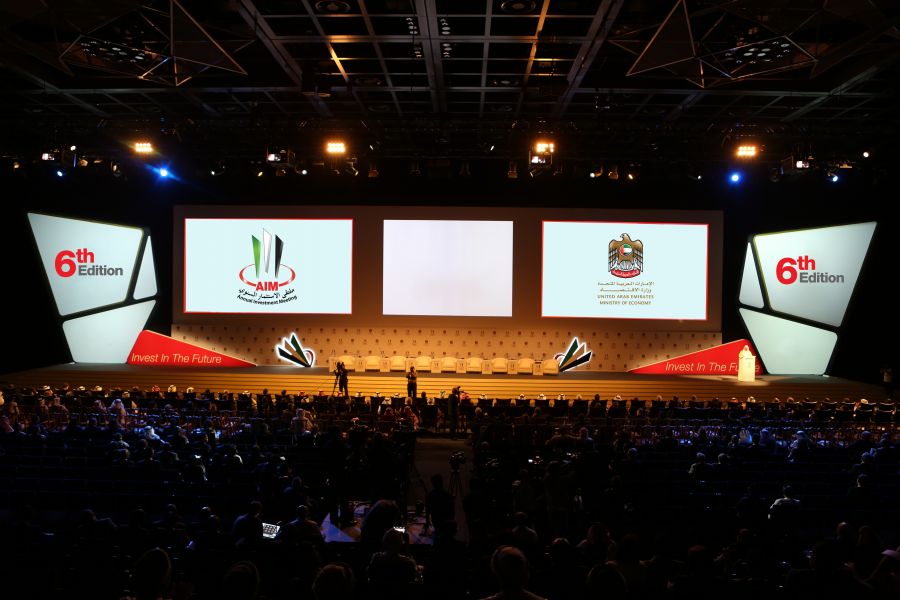 12 de Março de 2019 |
Agribusiness
The fair
AIM will be held 08-10 April 2019. In 2018, the fair received more than 20,000 visitors from 143 countries, 459 exhibitors and more than a thousand specialists in foreign direct investment. The AIM is characterized as the largest world fair dedicated to the promotion of investment opportunities to investors from different countries; to network with members of the international investment community, and also to bring together investors, academics and experts in foreign direct investment (FDI) to update information and strategies implemented to attract investments in the international arena.
Brazil Pavilion
Brazilian companies that are selected to join the Brazil Pavilion, in the form of Business Lounge in AIM 2019 will have structure including bilingual receptionists, institutional collective catalog and furniture for meetings with potential investors.
Event Participation
Who can participate?
Can apply public institutions (such with State Departments of Agriculture and Development Agency, and other) and private - limited to two participants per organization or company - operating in the agribusiness that have projects for the registered agricultural sector of the MAP website at portal Agro + Investments for which they seek foreign direct investments.
What are the costs of participation?
MAPA and MRE will be responsible for the costs of contracting the space at the fair, support of bilingual receptionists and the creation of the catalog of the Pavilhão Brasil.
Each participating company will be responsible for its personal expenses (airfare, lodging and meals) and registration with the promoter for participation in the events of the fair, sending of samples and individual promotional material, if any. The Ministry of Agriculture, Livestock and Supply encourages exhibitors to invest in complementary promotional initiatives that can enhance the positive results of the event.
It is important to emphasize that this act of registration does not guarantee the participation in the fair, only manifests the interest of the enrolled in the process of selection of exhibitors. The registration implies the complete agreement with the Terms and Conditions of Participation.
The Ministry of Agriculture will contact you by e-mail, with the institutions and companies selected after the end of the process.
Registrations
Deadline for applications:
From January 31st to February 28th
Contact
Department of International Promotion
Secretariat of Commerce and International Relations.
E-mail: dpi@agricultura.gov.br
Phone: +55 61 3218-2425
Share